Strong wellies that last, perfect for the farm
Looking for a sturdy pair of wellies for your daily jobs as a farmer? Discover the farming wellies from Bekina Boots!
Increased comfort with a wider shaft that does not pinch at the calves
Waterproof, perfect for a boggy field or a wet shed
Thermally insulating in various models down to -50 °C
SRC-certified for slip resistance, so you don't slip on smooth surfaces
Safety level S4 (steel or composite toe cap) or S5 (steel or composite toe cap and midsole)
Durable material so you don't have to replace them as often
With kick-off spur for easy removal of the wellies.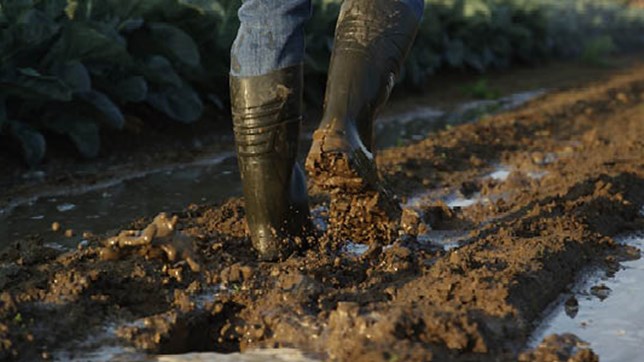 When I started milking I realised I needed to actually support my feet. Walking up and down concrete 8.5 hours a day knackers your feet out if your wellies are not half decent. So if you're struggling with sore feet or leaky sole less wellies. Then please try Bekina Boots and I can honestly say I'd be shocked if you were disappointed!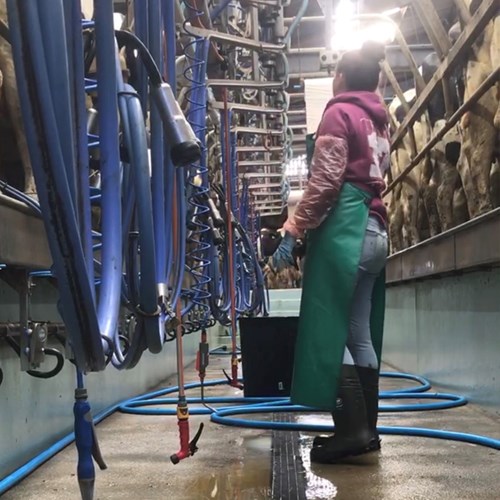 Read here our catalogue
As a farmer, you never stand still. On the contrary. That's why you are looking for wellies that will take you from a boggy field to the cowshed or from farmland to the greenhouse in safety and comfort. Whether you're in agriculture, horticulture or cattle breeding, a sturdy, waterproof and comfortable pair of wellies is a must on any farm.
Our farming wellies are your everyday companions. They are also waterproof and protect your feet from extreme temperatures, heavy objects and a kick from a cow or horse weighing almost a ton. Because our safety wellies for farms are made of NEOTANE - a high-quality polyurethane - and have a metal or non-metallic toe cap and midsole. This makes them very strong and gives them a high thermal insulation value. Compared with regular rubber or PVC wellies, NEOTANE wellies are 40% lighter and last three times longer.