Litefield, without safety toe cap (O4), green
---
---
I love to wear my Litefield boots when I have to walk in swampy pastures to see my horses. These boots are very flexible and featherlight, but especially the kick-off spur comes in very handy!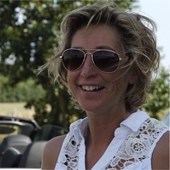 Hilde De Ruyver
Not convinced yet? Find more happy wearers here.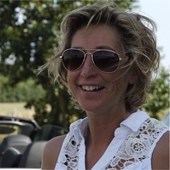 Litefield outdoor wellies for men and women, non-slip, moisture absorbent insoles, feather-light, insulating up to - 20 degrees, green
The elegant leisure boot, ideal footwear for any outdoor activity!
Litefield is the ideal boot for an enjoyable walk in the woods. This NEOTANE boot is considerably lighter than classic boots made of rubber or PVC and can last up to three times longer.
The thermal-insulating NEOTANE and the moisture-absorbing insole will ensure your feet are always warm and dry. These green, elegant NEOTANE boots with a brown sole are therefore the ideal footwear for any outdoor activity!
These leisure boots excel when it comes to user-comfort: the flexible material fits each foot like a glove. Thanks to the innovative kick-off spur, you can take these boots off again in no time.