Steplite Easygrip, without safety toe cap (O4), white
---
---
Downloads
Standards and certificates
My role is to find cost savings for the factory without making sacrifices on quality or performance. Changing the whole factory to Bekina Boots I saved 25 % on my budget thanks to their superior durability.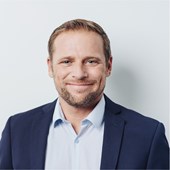 Philippe R.
Not convinced yet? Find more happy wearers here.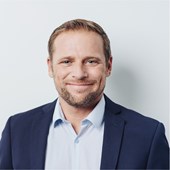 Steplite EasyGrip safety wellies food industry for men and women without steel toecap and steel sole, non-slip, feather light, work wellies resistant to oils and chemical detergents, insulating up to - 20 degrees, white
Are slippery patches on your work floor more of a rule than an exception? Not with these slip-resistant and comfortable food processing boots from Bekina Boots. The SRC certified outsole prevents slips and trips avoiding sick leave and incapacity for work due to falling incidents. Steplite EasyGrip is available without safety toe cap (04), with steel toecap (S4) and steel toecap and midsole (S5) to protect workers from heavy falling objects and sharp objects.
Next to safety is hygiene of crucial importance. These boots for the food industry are available in white (O4/S4), blue (S4), green (S4) and yellow (S5) for efficient colour coding and to prevent cross-contamination. Thanks to their design, they are easy to clean and disinfect.
This NEOTANE work boot is as light as a feather and makes tired legs a thing of the past. And what about the free, insulating and moisture-absorbing insoles? They keep your feet warm and dry at all times. Thanks to the innovative kick-off spur at the heel zone, you can take these boots off again in no time.
All our safety boots are made from NEOTANE, a high quality polyurethane. As a result our boots are light and strong, have a high thermal insulation value and last three times longer than rubber and PVC.