Comfortable, hygienic, and economical: safety work boots for the food-processing sector
The food-processing work boots from Bekina Boots meet all the requirements of your sector, whether you are the purchasing manager of a food company or an independent butcher looking for a new pair of work boots.
Economical and durable: last three times longer than rubber or PVC boots
Thermally insulating in various models down to -58°F (-50 °C)
Light and comfortable
Easy to clean, both boot and insole
Available in different colors (color coding)
SRC-certified and therefore slip-resistant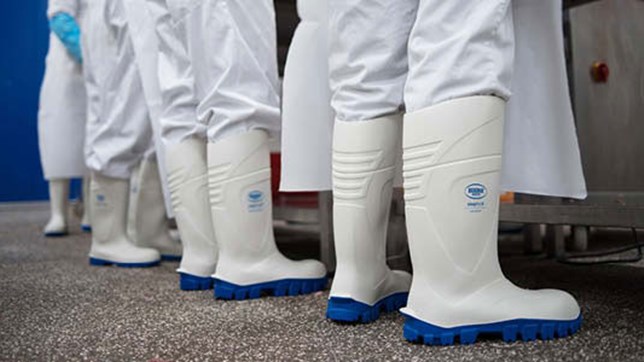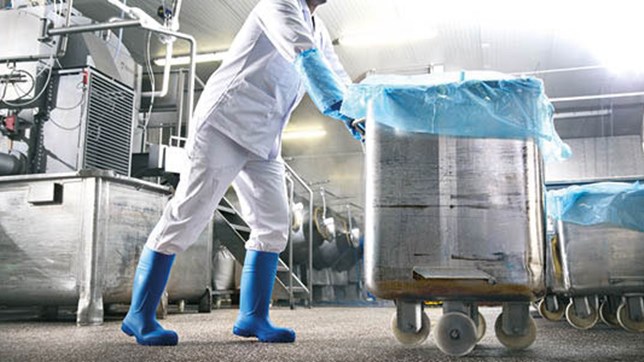 Thanks to the Bekina Boots we were able to dramatically reduce slip incidents!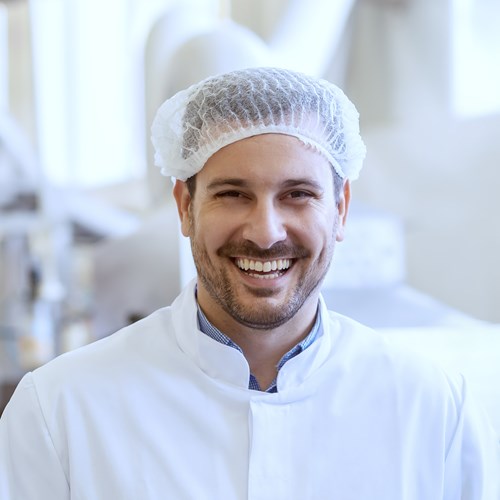 Food-Processing Work Boots
Looking for the most practical and economical safety boots for the food-processing sector? Our specialized work boots are the best choice when it comes to safety, hygiene, comfort, and budget. Why? They are stronger and more durable than rubber or PVC work boots, so you don't have to replace them as often.
All our safety boots are made of NEOTANE. This high-quality polyurethane is light and provides warmth and comfort throughout the workday. But the material is also stronger and more durable. So you don't have to replace our work boots as quickly as rubber or PVC boots. This benefits the company because in the long run you will have to buy new work boots less often, and you will reduce waste by choosing durable boots. But there's more: buying expensive and impractical anti-fatigue mats is now a thing of the past thanks to the built-in comfort of our work boots.
The focus on hygiene is also important in the food-processing sector. Our work boots are available in different colors, so you can easily agree on a color code within the company. This prevents contamination and contributes to optimum hygiene. In addition, our work boots are slip-resistant and designed to be easy to clean, as the smooth finish does not allow dirt to creep into the edges.